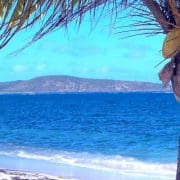 Part Time Teller – St. Croix, VI
Department: Branch
Job Status: Part Time
FLSA Status: Non-Exempt
Grade/Level:
Work Schedule: 25-30 hours per week
Location: St. Croix, VI
Reports To: Office Manager
Amount of Travel Required: Travel to branches as needed
Positions Supervised: None
Position Summary
Provide service to bank customers by conducting appropriate transactions accurately and efficiently and meeting the needs of customers by referring them to appropriate departments in the bank.
Essential Functions
Reasonable Accommodations Statement
To perform this job successfully, an individual must be able to perform each essential duty satisfactorily. Reasonable Accommodations may be made to enable qualified individuals with disabilities to perform the essential functions.
Essential Functions Statement(s)
Answer customers' questions, and explain available services
Receive checking and savings deposits: verify cash and endorsements, receive proper identification for cash back, and issue receipts of deposit
Examine checks deposited and determine proper funds availability based on regulation requirements and complete Hold Notices
Process savings withdrawals
Cash checks: verify endorsement, receive proper identification, and ensure validity.
Answer basic customer inquiries regarding interest rates, service charges, and account histories while complying with disclosure requirements, regulations and consumer privacy policies
Cross-sell bank products and services
Refer customers to the proper department for issues that cannot be resolved at the teller line
Count cash, coin and roll loose coins
Issue cashier's checks, Travelers Checks (single & multiple signer), process cash advances, and deluxe gift cards.
Accept loan payments: verify payment amount and issue receipts
Buy and sell currency from the vault as necessary, ensuring that teller drawer cash limits are not exceeded
Ensure teller station is properly supplied
Balance drawer daily, including periodic batching of cashed checks
Position Qualifications
Education: High School Graduate or General Education Degree (GED)
Experience: One to two years related experience; previous cash handling experience required
Computer Skills: Basic Computer Skills
https://unitedfidelity.com/wp-content/uploads/2017/09/st-croix-beach.jpg
400
495
Nicole Ploch
/wp-content/uploads/2016/09/united-fidelity-bank-logo.jpg
Nicole Ploch
2018-04-24 12:25:06
2018-04-26 14:12:26
Part Time Teller-St. Croix, VI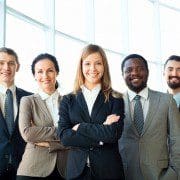 /
in Aurora, CO, Carmel, IN, Chicago, IL, Cincinnati, OH, Denver, CO, Evansville, IN, Fort Branch, IN, Ft. Myers, FL, Mount Vernon, IN, Newburgh, IN, St. Croix, VI, St. Elmo, IL
/
by United Fidelity Bank
Thank you for your interest in a career with United Fidelity Bank. We are always accepting applications and resumes. Send yours below, or select an available position to apply to that opening.
https://unitedfidelity.com/wp-content/uploads/2016/09/Business-Group.jpg
1333
2000
United Fidelity Bank
/wp-content/uploads/2016/09/united-fidelity-bank-logo.jpg
United Fidelity Bank
2017-01-01 16:52:44
2017-06-02 11:12:37
We Are Always Accepting Applications and Resumes