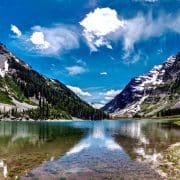 Office Manager – Denver, CO
Department: Branch
Job Status: Full Time
FLSA Status: Exempt
Grade/Level:
Work Schedule: 40+ hours per week; Saturday rotation required
Location: Denver, CO
Reports To: SVP, Community President
Amount of Travel Required: As Needed
Positions Supervised: Branch Staff including CSS & Tellers
Position Summary
Responsible for the supervision and development of branch personnel. Responsible for providing service to bank customers by conducting appropriate transactions accurately and efficiently and meeting the needs of customers.  Monitors branch activities and opens all types of accounts.  Performs functions such as cross selling products, making referrals and resolving customer problems; provides branch support in operations, procedures and compliance issues.  Manage the daily operations of the branch.
Essential Functions
Reasonable Accommodations Statement
To perform this job successfully, an individual must be able to perform each essential duty satisfactorily. Reasonable Accommodations may be made to enable qualified individuals with disabilities to perform the essential functions.
Essential Functions Statement(s)
Manage the daily operations of the branch
Supervise branch personnel; ensure bank policies and procedures are followed
Open and close the branch; maintain security policies and procedures
Performs teller duties on an as needed basis
Provides on-the-job training and coaching for tellers
Provides supervisor override when necessary
Assists tellers in locating cash discrepancies: assists with unusual window transactions and answers difficult customer questions
Verifies money received or sent for deposit in the financial institution vault at designated times
Balances vault/branch on a daily basis and maintains cash limits set for the branch
Performs a variety of customer service transactions, such as account holds, file maintenance of accounts, name and address change requests and check reorders
Opens new accounts including checking, savings, CDs, IRAs, and HSAs
Cross-sells other financial institution services such as other deposit accounts, consumer and mortgage loans, IRAs, HSAs, safe deposit boxes, and traveler's checks
Address customer problems and complaints; counsels customers with problems or disagreements with the bank's policies and procedures
Prepares and distributes end-of-the-month branch loan, referral and gift card reports
Supervises vault operations and procedures. Audits vault on a quarterly basis and works with the Vault Teller on weekly cash orders
Accepts applications for consumer and mortgage loans
Ensures that the branch is properly stocked with forms, supplies, etc.
Manages and track branch referral program
Position Qualifications
Education: Associate's Degree (two year college or technical school)
Experience: Two to four years related experience
Computer Skills: MS Office
https://unitedfidelity.com/wp-content/uploads/2017/02/Colorado-careers.jpg
535
909
Nicole Ploch
/wp-content/uploads/2016/09/united-fidelity-bank-logo.jpg
Nicole Ploch
2018-04-24 12:06:05
2018-04-24 12:06:05
Office Manager-Denver, CO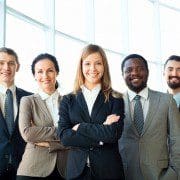 /
in Aurora, CO, Carmel, IN, Chicago, IL, Cincinnati, OH, Denver, CO, Evansville, IN, Fort Branch, IN, Ft. Myers, FL, Mount Vernon, IN, Newburgh, IN, St. Croix, VI, St. Elmo, IL
/
by United Fidelity Bank
Thank you for your interest in a career with United Fidelity Bank. We are always accepting applications and resumes. Send yours below, or select an available position to apply to that opening.
https://unitedfidelity.com/wp-content/uploads/2016/09/Business-Group.jpg
1333
2000
United Fidelity Bank
/wp-content/uploads/2016/09/united-fidelity-bank-logo.jpg
United Fidelity Bank
2017-01-01 16:52:44
2017-06-02 11:12:37
We Are Always Accepting Applications and Resumes