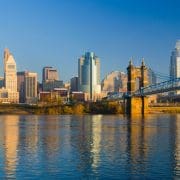 Customer Service Specialist – Cincinnati, OH
Department: Customer Service Specialist
Job Status: Full Time
FLSA Status: Non-Exempt
Grade/Level:
Work Schedule: 32-40 hours per week; Saturday rotation is required
Location: Cincinnati, OH
Reports To: Office Manager
Amount of Travel Required: None
Positions Supervised: Various Tellers
Position Summary
Interview persons desiring to open deposit accounts in financial institutions. Explain account services available to prospective customers and assist them in preparing documents. Performs teller duties on a daily basis.
Essential Functions
Reansonable Accomodations Statement
To perform this job successfully, an individual must be able to perform each essential duty satisfactorily. Reasonable Accommodations may be made to enable qualified individuals with disabilities to perform the essential functions.
Essential Functions Statement(s)
Answer customers' questions, and explain available services such as deposit accounts.
Compile information about new accounts, enter account information into computers, and file related forms or other documents.
Inform customers of procedures for applying for services such as ATM cards, direct deposit of checks, and certificates of deposit.
Perform teller duties.
Refer customers to appropriate bank personnel to meet their financial needs.
Interview customers to obtain information needed for opening accounts or renting safe-deposit boxes.
Collect and record customer deposits and fees, and issue receipts using computers.
Investigate and correct errors upon customers' request, according to customer and bank records.
Execute wire transfers of funds.
Sell cashiers checks.
Issue initial and replacement safe-deposit keys to customers, and admit customers to vaults.
Duplicate records for distribution to branch offices.
Position Qualifications
Education:High School Graduate or General Education Degree (GED)
Experience: One to two years related experience; previous cash handling experience required
Computer Skills: Basic Computer Skills
https://unitedfidelity.com/wp-content/uploads/2017/02/Cincinnati-careers.jpg
602
909
United Fidelity Bank
/wp-content/uploads/2016/09/united-fidelity-bank-logo.jpg
United Fidelity Bank
2017-07-13 14:38:42
2017-07-13 14:53:42
Customer Service Specialist - Cincinnati, OH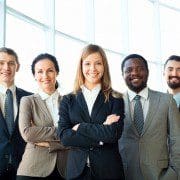 /
in Aurora, CO, Carmel, IN, Chicago, IL, Cincinnati, OH, Denver, CO, Evansville, IN, Fort Branch, IN, Ft. Myers, FL, Mount Vernon, IN, Newburgh, IN, St. Croix, VI, St. Elmo, IL
/
by United Fidelity Bank
Thank you for your interest in a career with United Fidelity Bank. We are always accepting applications and resumes. Send yours below, or select an available position to apply to that opening.
https://unitedfidelity.com/wp-content/uploads/2016/09/Business-Group.jpg
1333
2000
United Fidelity Bank
/wp-content/uploads/2016/09/united-fidelity-bank-logo.jpg
United Fidelity Bank
2017-01-01 16:52:44
2017-06-02 11:12:37
We Are Always Accepting Applications and Resumes